Lifespan and Voice Acting
Edit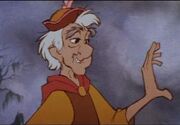 Nigel Hawthorne was born on April 5, 1929 and died on December 26, 2001. He played a lot of comedic and wise character roles in both live-action and animation alike. His only two Disney roles were Fflewddur Fflam from 1985 The Black Caudron and later Achiemdes Q. Porter in 199 Tarzan.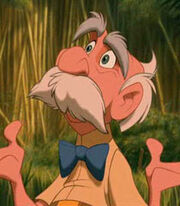 Ad blocker interference detected!
Wikia is a free-to-use site that makes money from advertising. We have a modified experience for viewers using ad blockers

Wikia is not accessible if you've made further modifications. Remove the custom ad blocker rule(s) and the page will load as expected.